Captain Marcos Hanke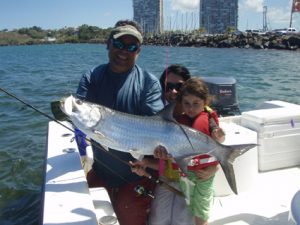 We invite you to experience over 25 years of local Puerto Rican fishing knowledge aboard the 22' and 26' fully rigged Sport fishing boats of the 787 Fishing charter fleet. Whether it's Deep Sea, Light Tackle or Fly Fishing, Captain Marcos Hanke's formal education in Marine Biology will show you another dimension of sport fishing techniques and strategies.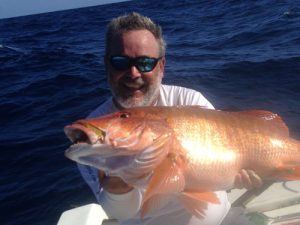 Captain Marcos Hanke (Marine Biologist), Pioneer / Developer of Light Tackle and Fly Fishing on the Eastern Puerto Rico coast. With over 25 years of professional fishing experience, Captain Marcos Hanke is a certified US Coast Guard Captain. His boats have set multiple State and World fishing records – testimony to his uncanny ability to easily identify the areas where the best Puerto Rican fishing is found.
Preserving Our Local Fisheries
Captain Marcos is an active participant in the following programs:
Member of Southeast Area Monitoring and Assessment Program (SEAMAP) a state/federal program designed to collect, manage, and disseminate fishery-independent data for spiny lobster and queen conch surveys and reef fish monitoring.
Gulf Research Laboratory at the University of Southern Mississippi (USM) under the direction of Dr. Eric Saillant. Focusing on genetic sampling for Black, Yellowfin Tuna and Queen Trigger Fish; stock status and genetic connectivity.
Currently conducts Fishery Resource classes at the University of Humacao, PR
Vice Chairman of the Caribbean Fishery Management Council establishing rules and regulations for federal waters of Puerto Rico and the U.S. Virgin Islands.
Capt. Juan 'Juanky' Morales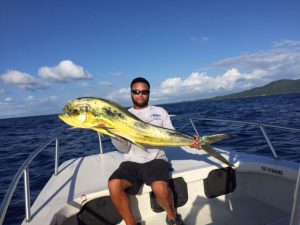 • Born and raised in Fajardo, Puerto Rico
• Certified U.S. Coast Guard Master Captain
• Marine Biologist – University of Puerto Rico
'Junky' is an Offshore and Bottom Fishing expert. Additionally he knows where the Inshore shallows and flats are for Fly Fishing Tarpon and Bonefish.
Capt. Miguel Barletta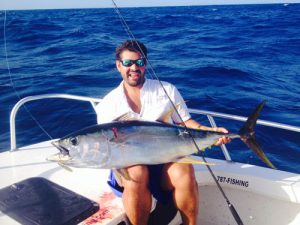 • Certified U.S. Coast Guard Master Captain
• Inshore, Fly Fishing & Fly Tying Specialist